No.11 NOVEMBER 20th 1970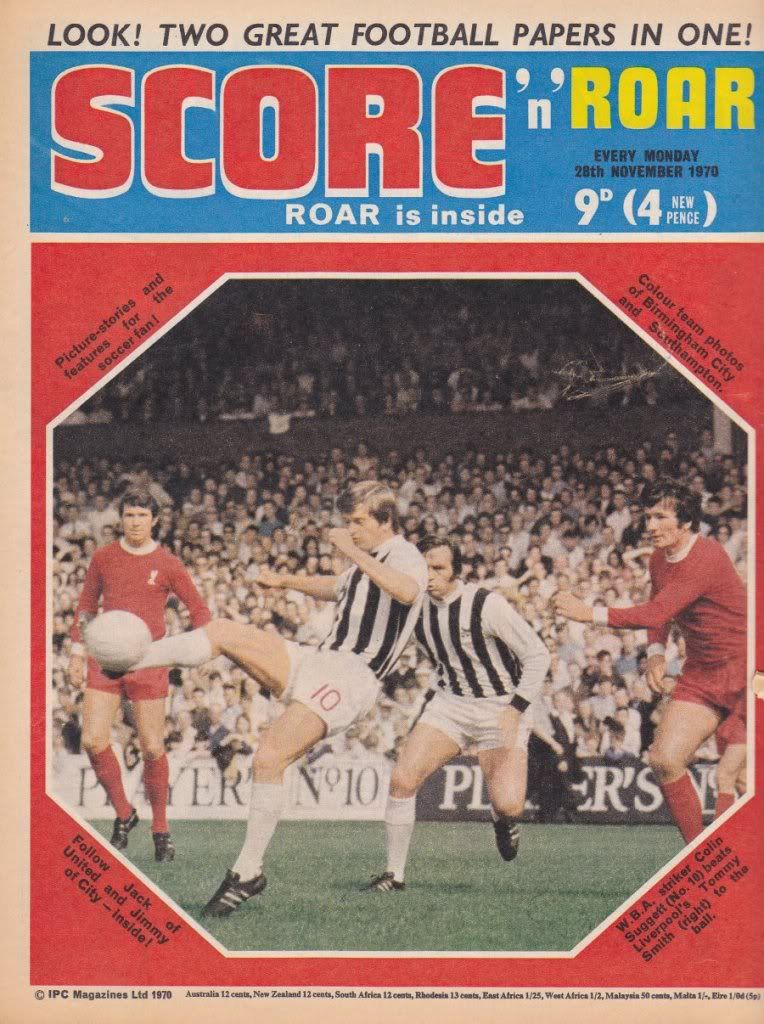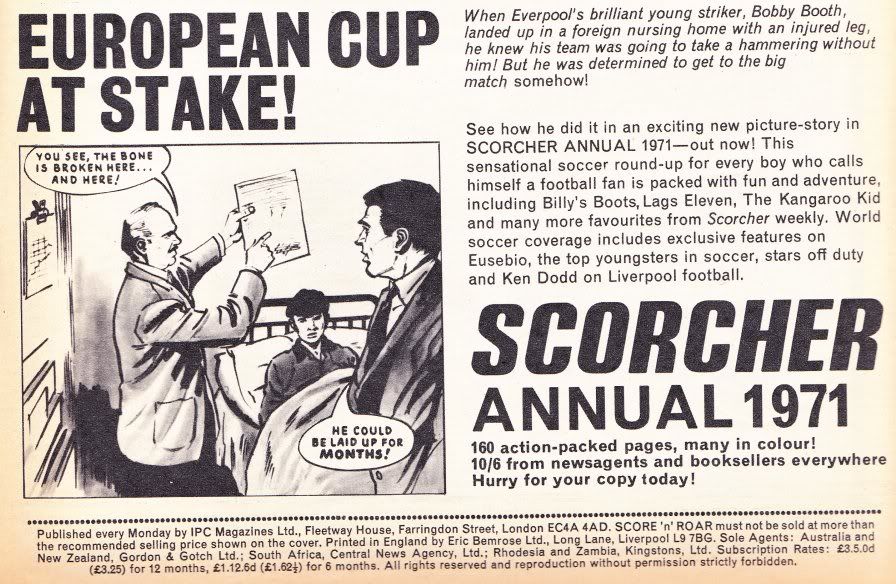 No.12 DECEMBER 5th 1970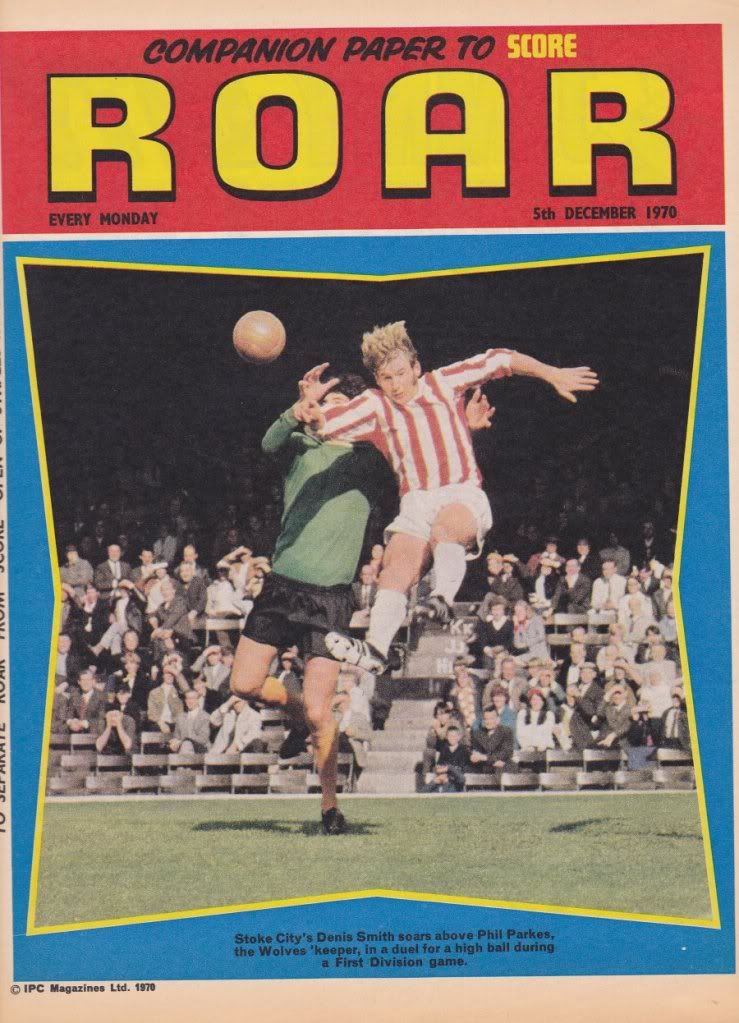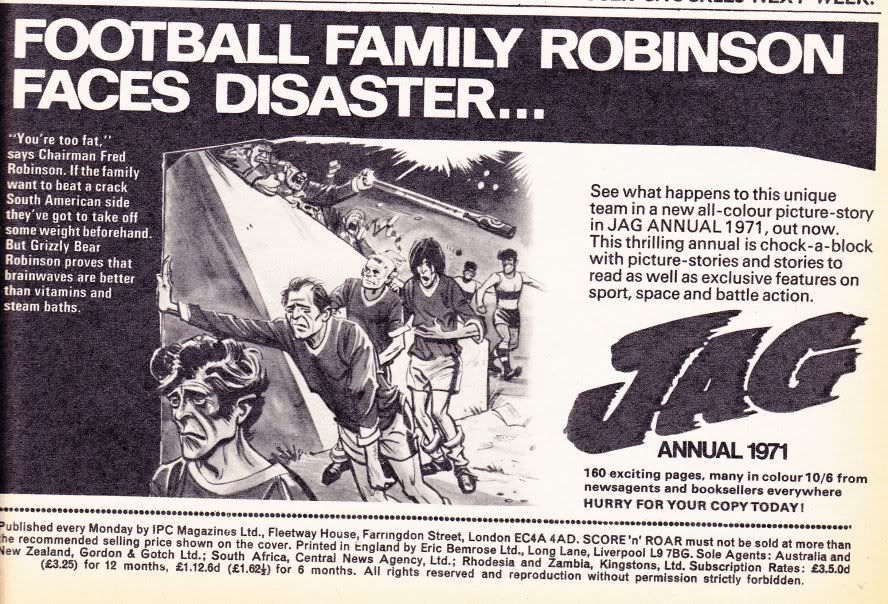 No.13 DECEMBER 12th 1970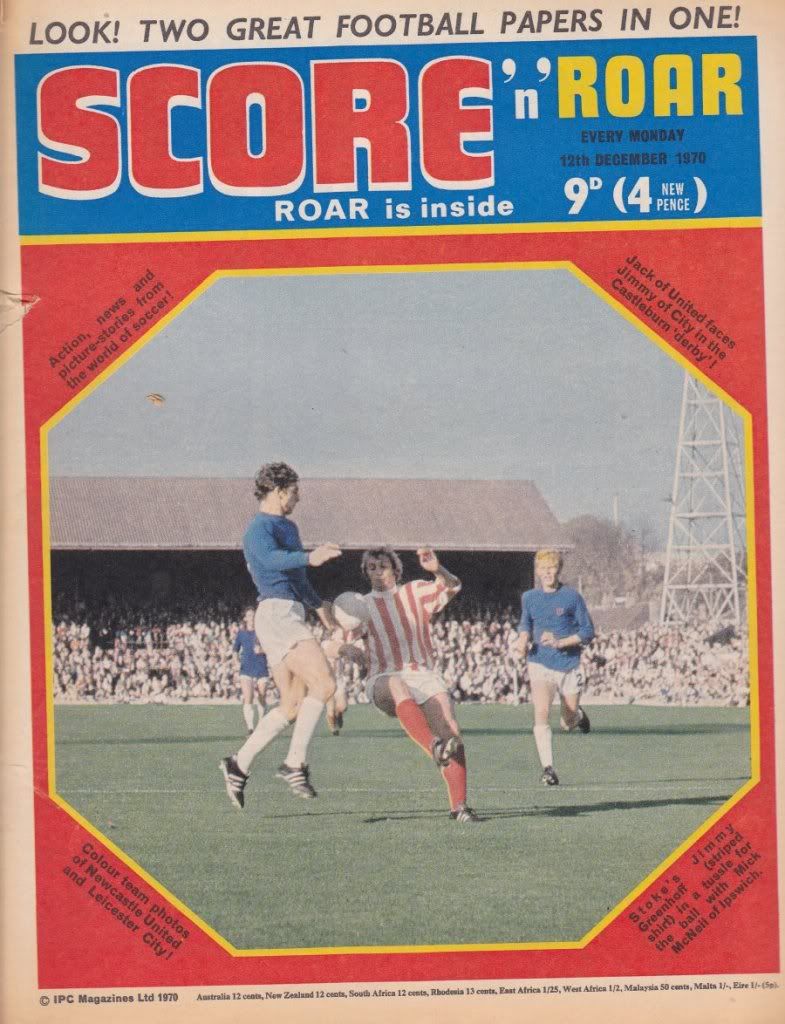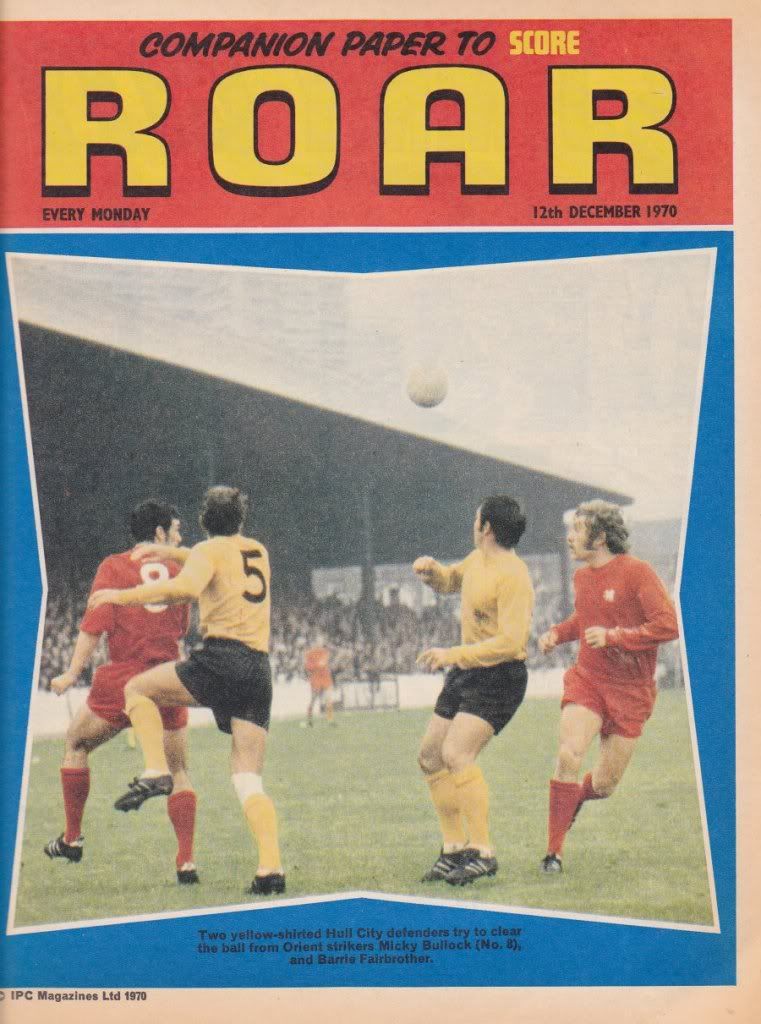 No.14 DECEMBER 19th 1970
Issue 14 Sees the start of Score 'n' Roar's first Humour Strip called 'Trouble Shooter' The Go-Anywhere, Do Anything, Soccer Twit!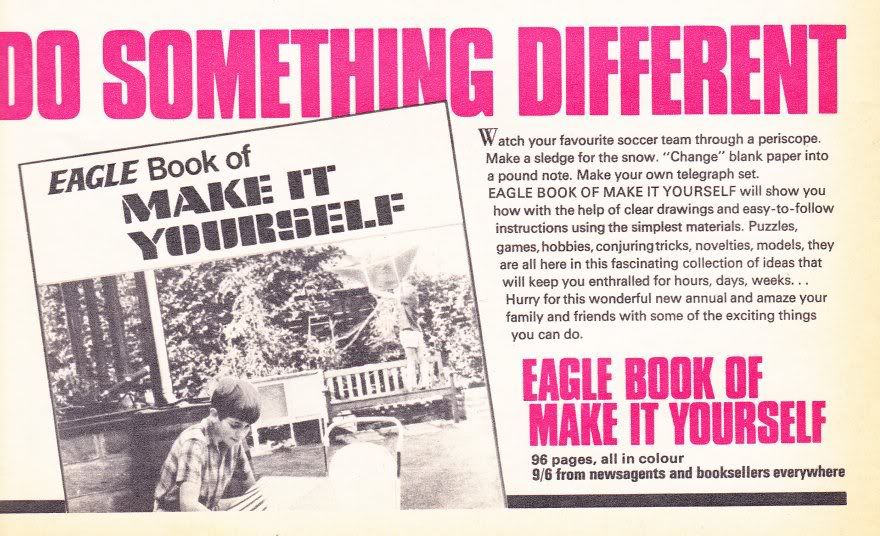 No.15 December 26th 1970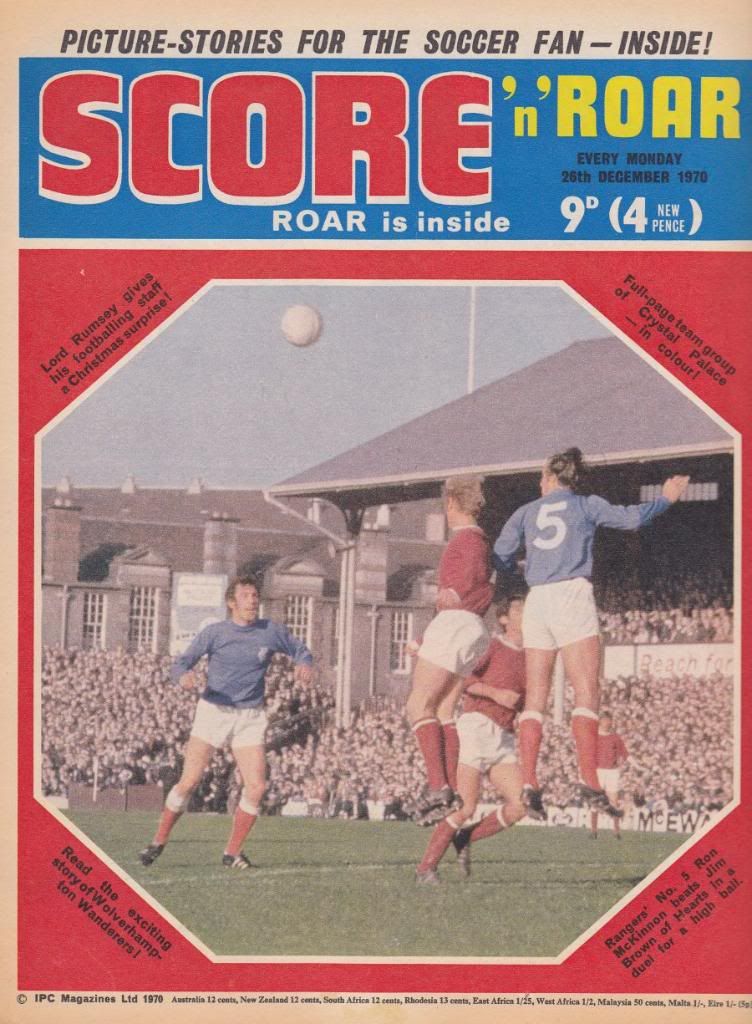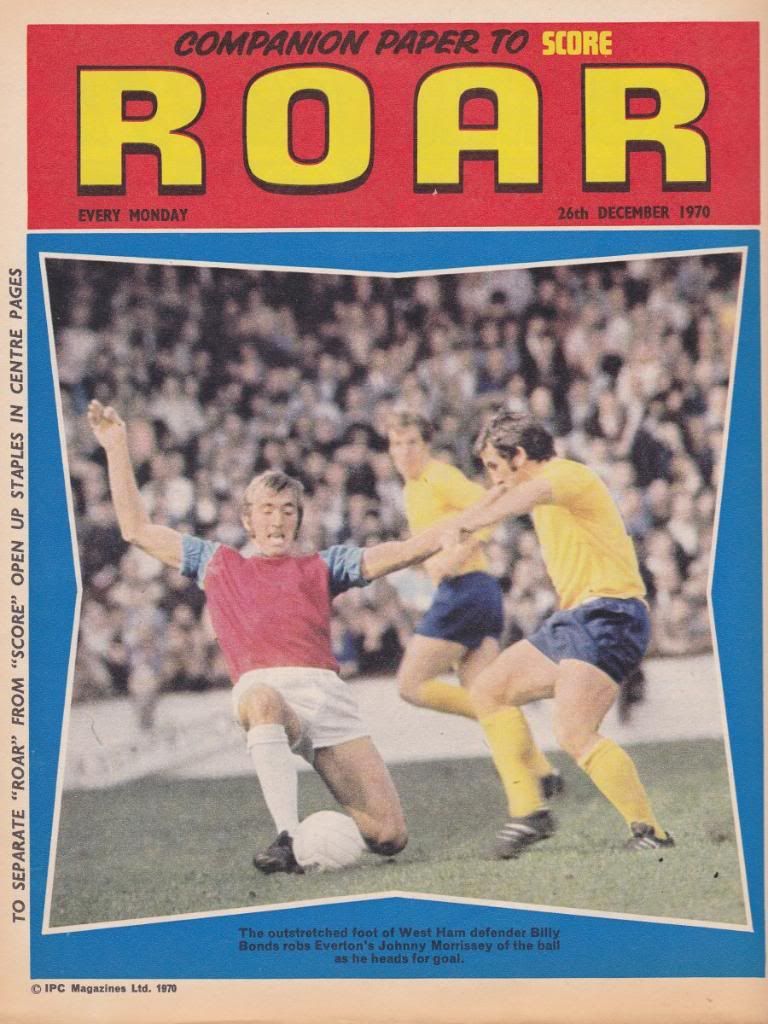 No.16 JANUARY 2nd 1971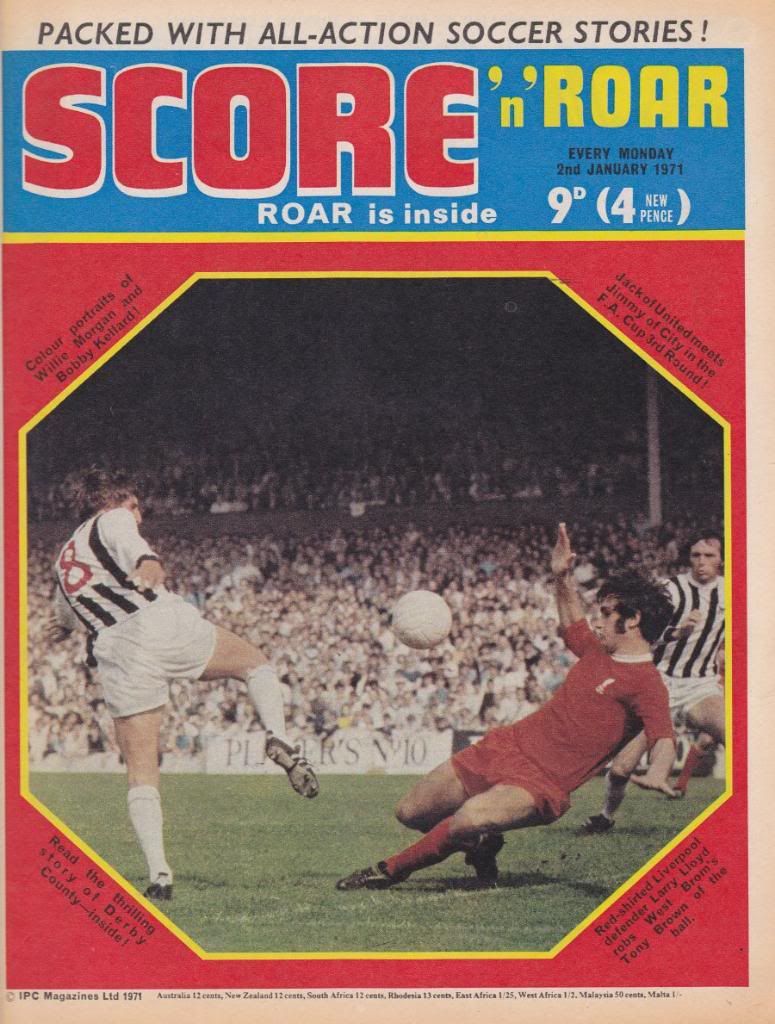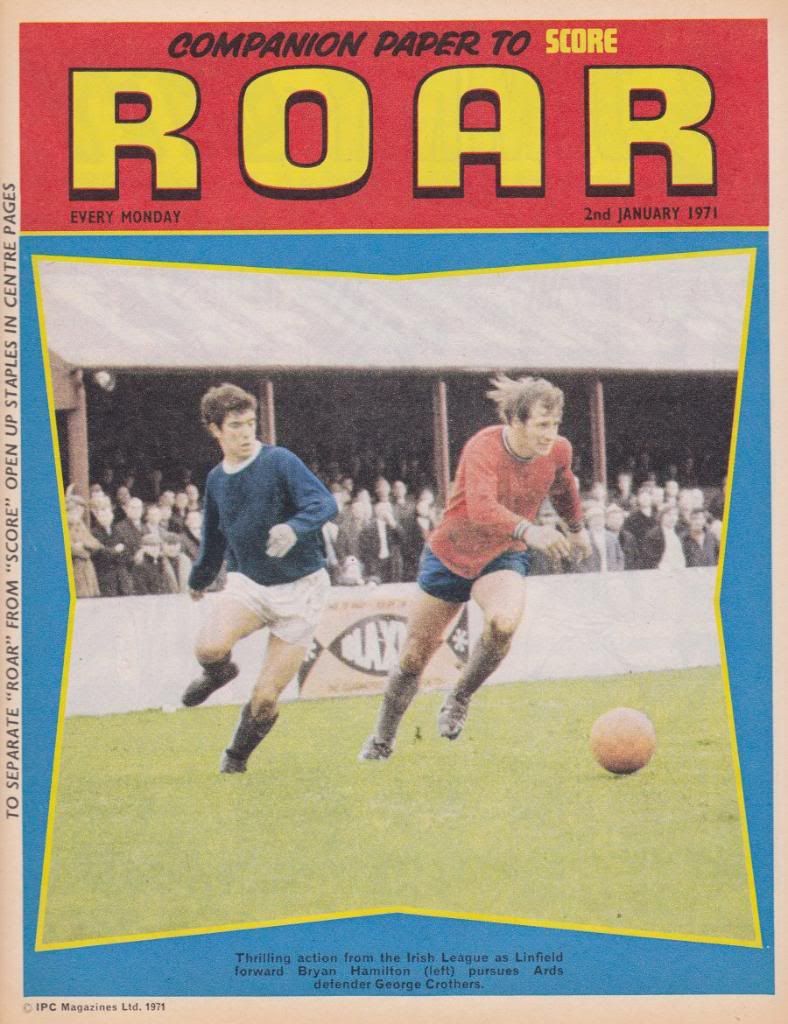 No.17 JANUARY 9th 1971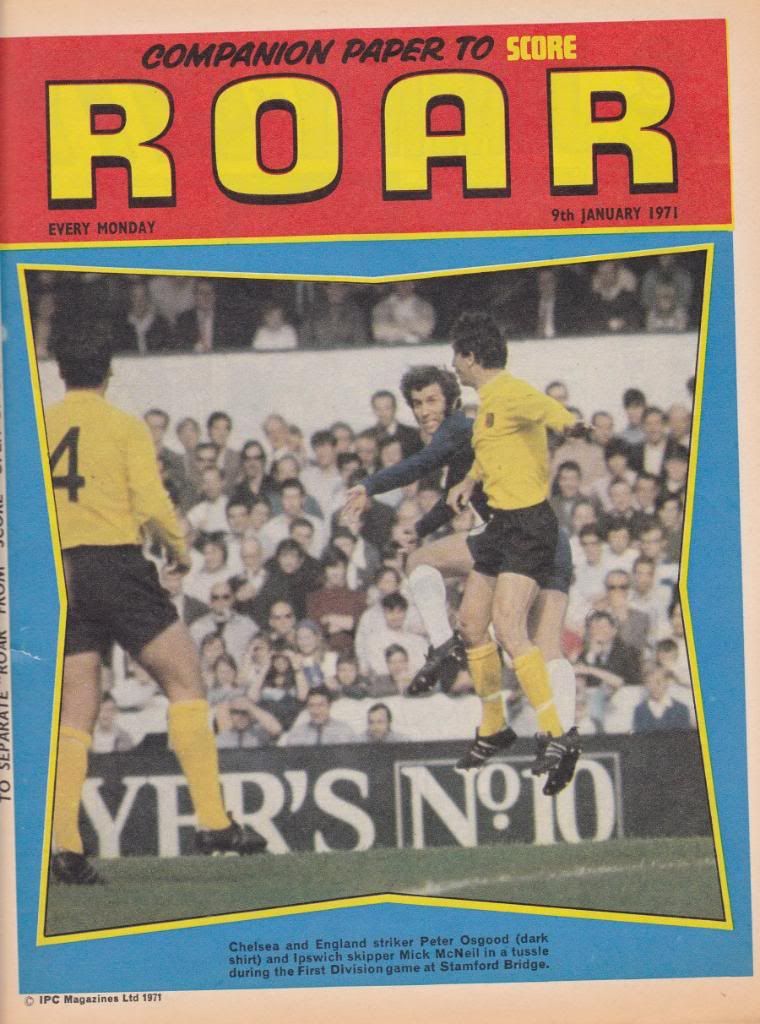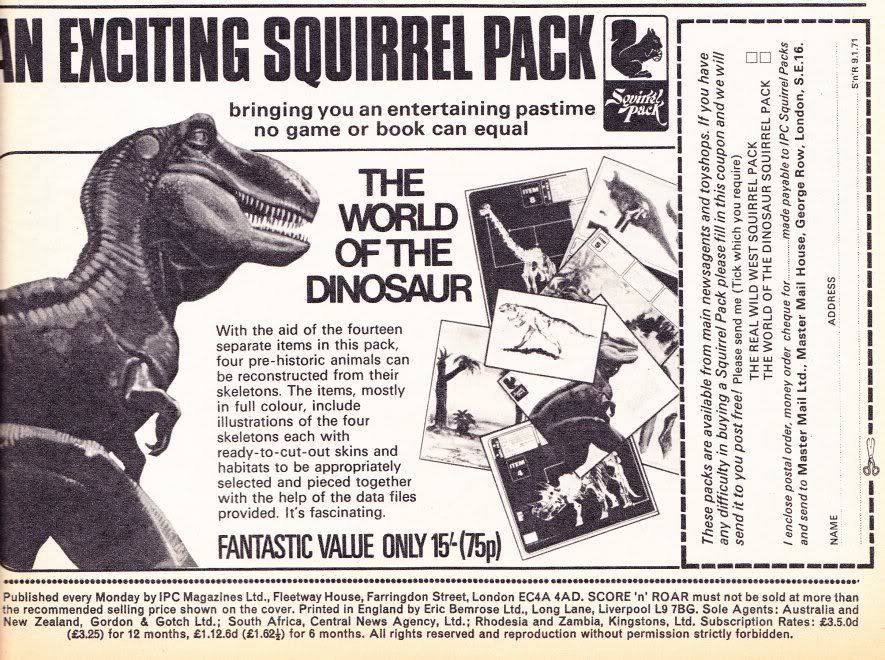 No.18 JANUARY 16th 1971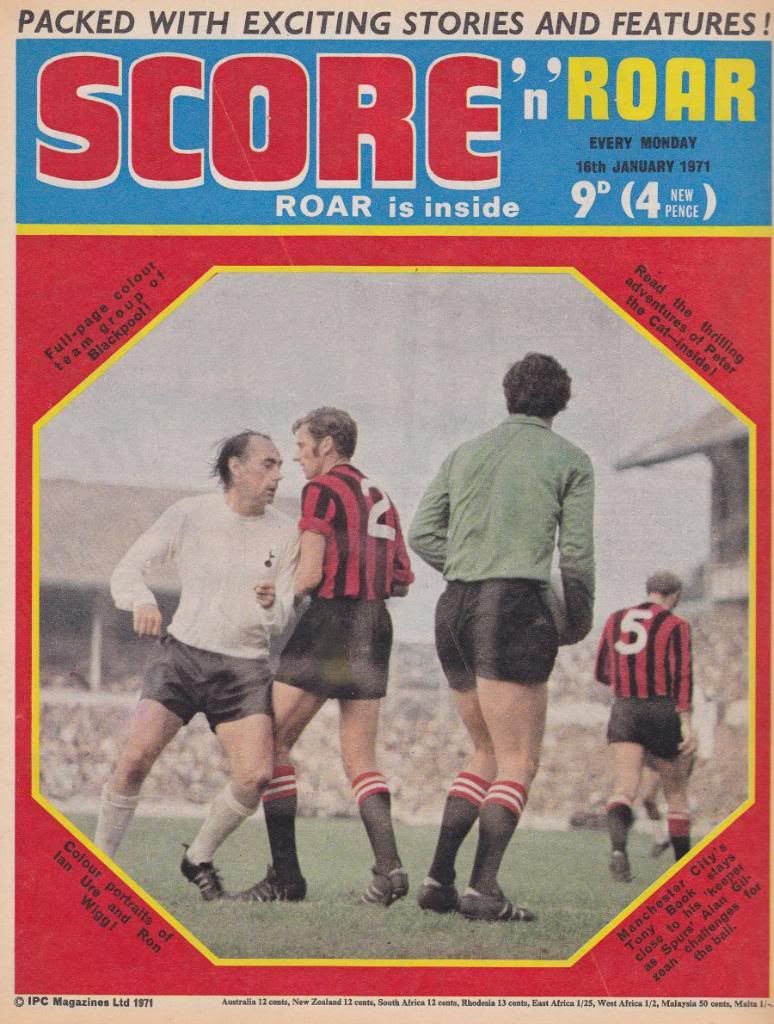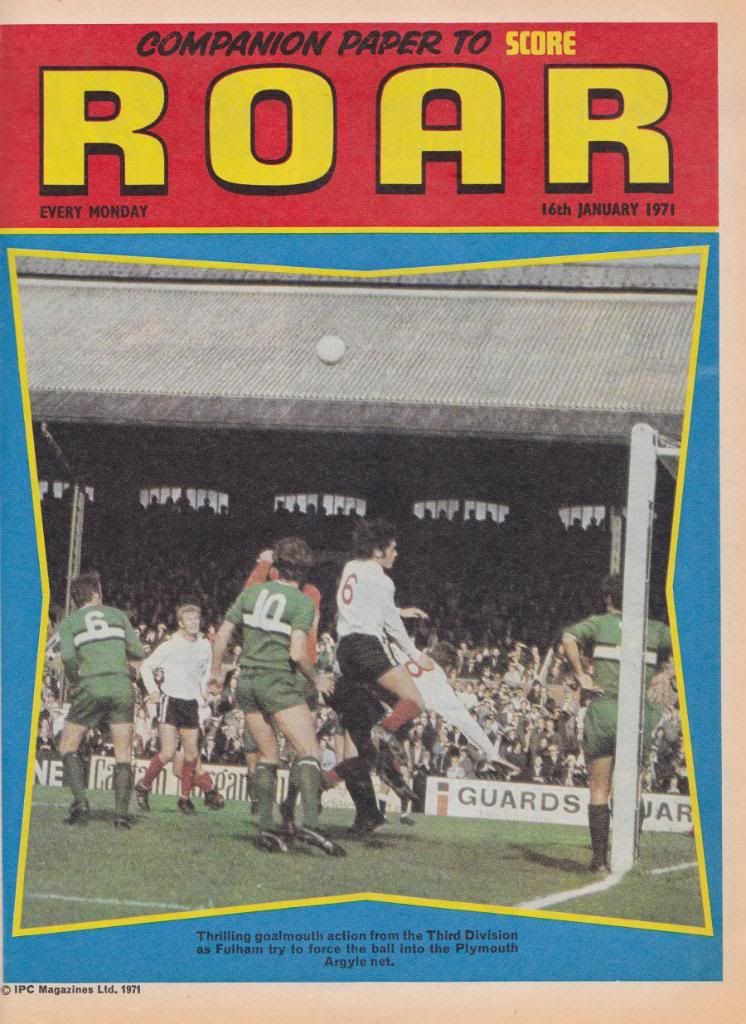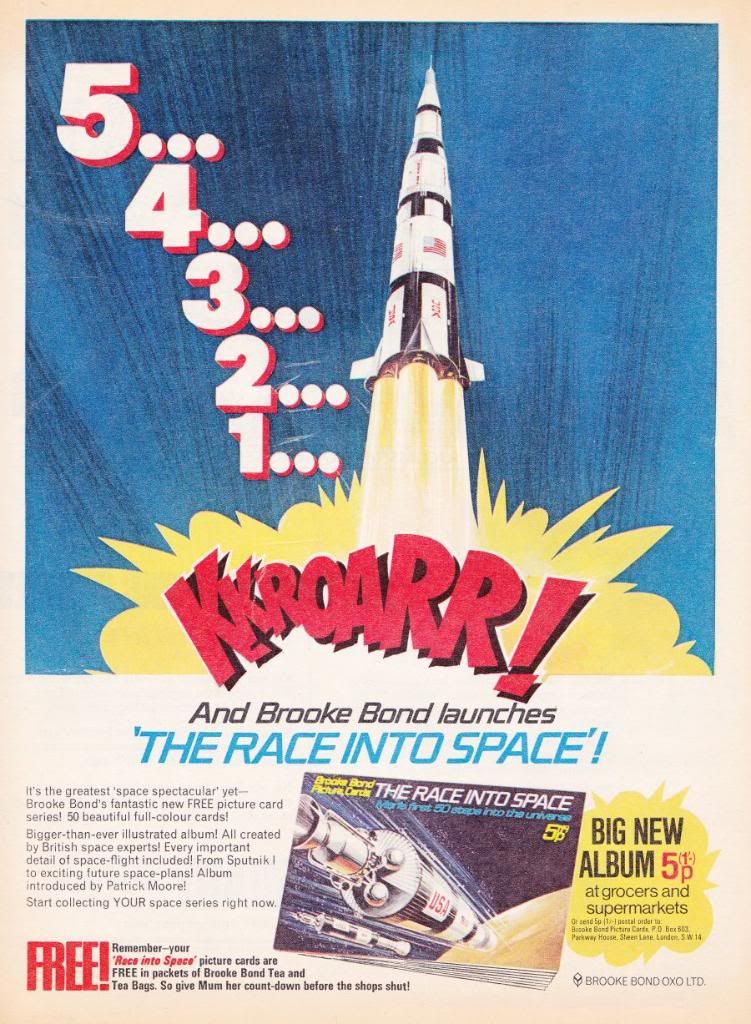 No.19 JANUARY 23rd 1971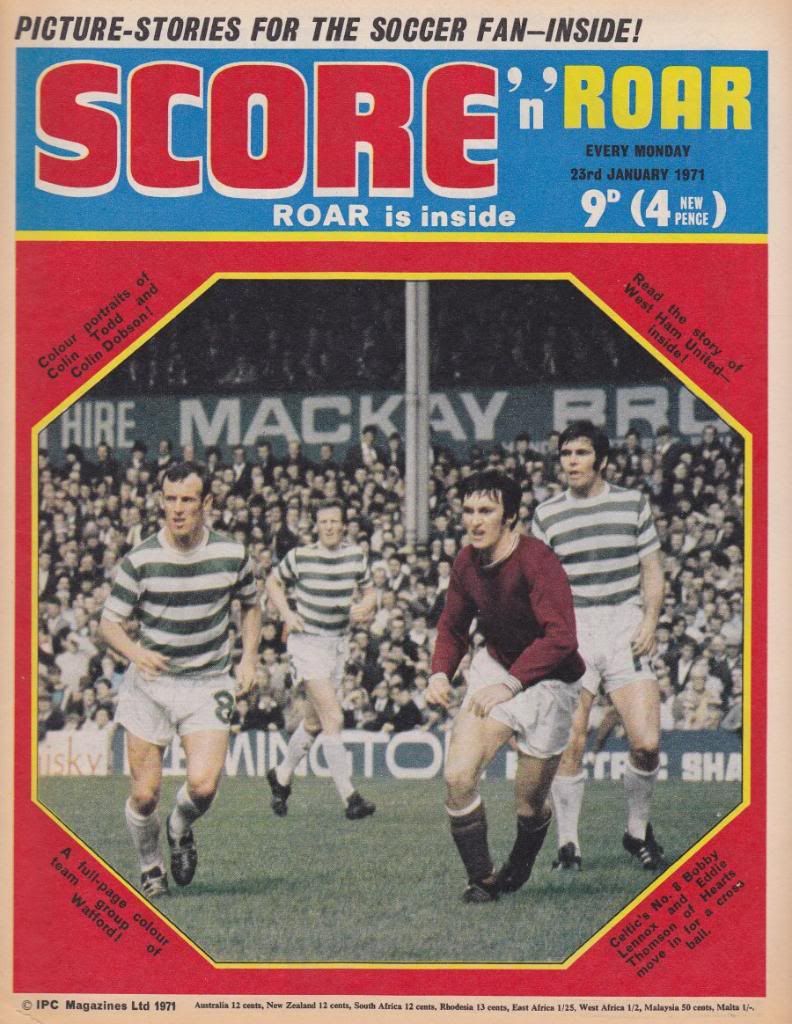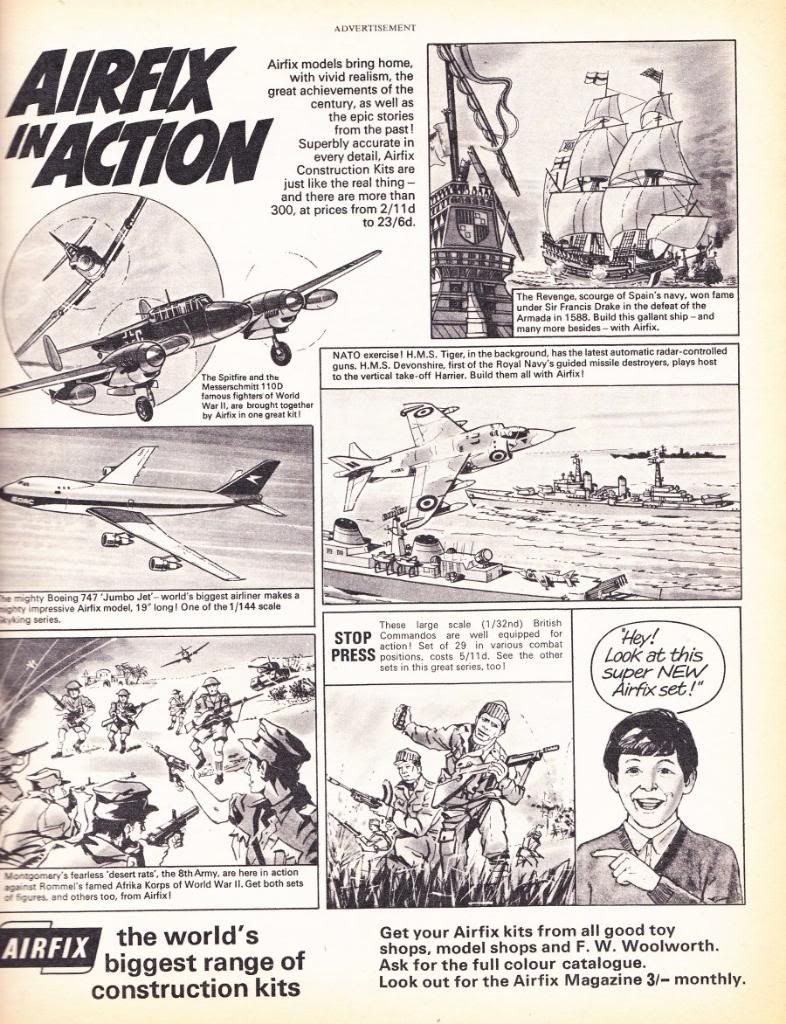 No.20 JANUARY 30th 1971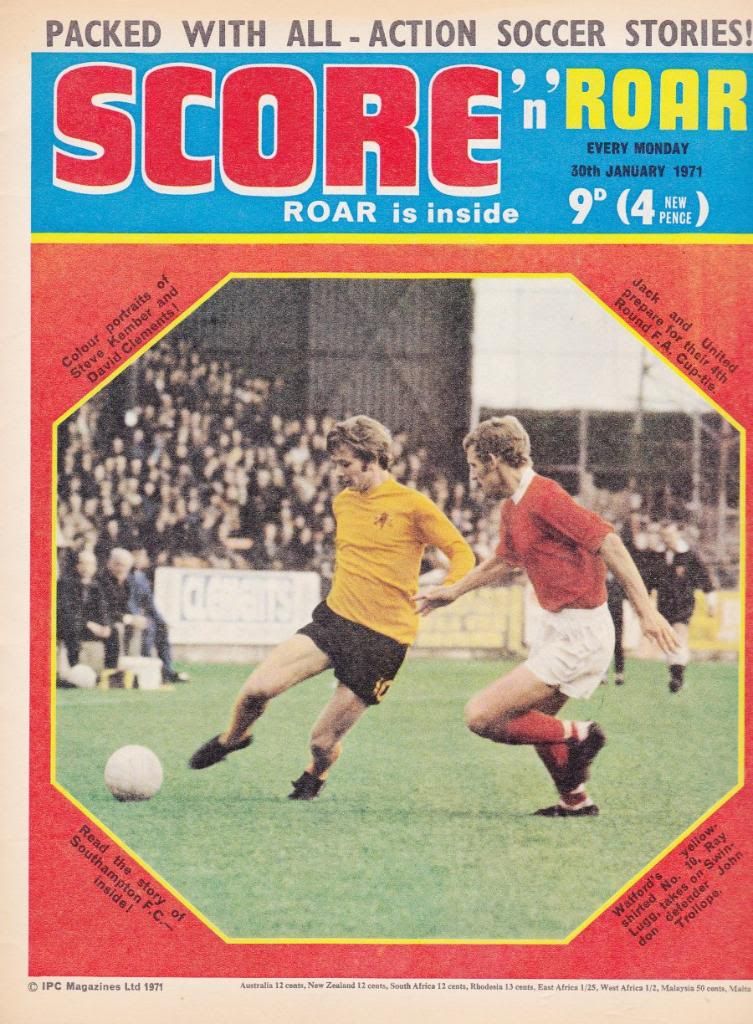 Two Strips ended in Isssue 20 'Mark Your Man' & The Mudlarks.
& 'Danny Deeds Diary' 1971 Ended.