No.1 SEPTEMBER 19th 1970
Score 'n' Roar' an all Football Comic, the first issue came out 3 months after the 1970 world cup finals finished and the new 1970/71 was under way, So what Football fans needed was another all Football Comic just like IPC's 'Scorcher' which was aready up to Issue 32.
But this one was different it was a 2 in 1 Comic 'Score' had 16 pages and 'Roar' it's Companion paper also had 16 pages(Sound familiar Whizzer & Chips) What were you a Score-ite or a Roar-ite no they didn't have that.
The first 25 Issues had a Football action picture on the cover which looked similar to the cover of 'Shoot' Football Magazine, that was dropped for the last 16 Issues the cover now featured characters from the strips inside.
After 8 months and 33 Issues later 'Roar' was dropped from the 'Mast'
'Score' Merged with 'Scorcher' on the 3rd July 1971.
A FEW TRIVIA FACTS.
41 Issues
Total 'Score 'n' Roar' = 33
Total 'Score' = 8
Cost - 9d or 4p Total Price for all Issues = £1.64
32 Pages per Issue
Total Strips = 13 Thoughout it's 41 Issue Run
Strips that made the cross over to Scorcher & Score = 4
Total 'Score 'n' Roar' Annuals = 1
Total 'Score' Annuals = 12
Total Summer Specials = 0
Total Summer Specials With 'Scorcher' = 3
Free Gifts in 3 Issues League Tables and Taps.
FREE GIFT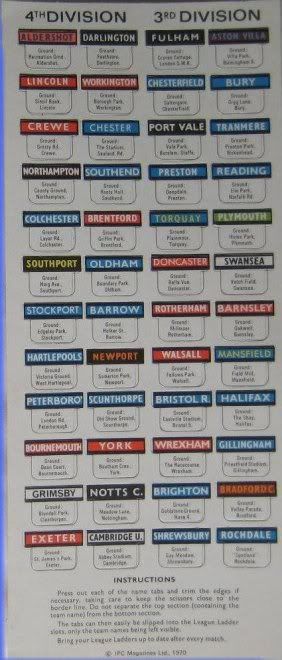 Issue 1 contained 9 Football stories + 1 Diary
JACK OF UNITED

-

CASTLEBURN UNITED

-

SCORE
CANNONBALL CRAIG

-

SLEETHROPE SECONDARY SCHOOL

-

SCORE -

Artist M

ike

white
JIMMY OF CITY

-

CASTLEBURN CITY

-

ROAR
PETER THE CAT

-

CHESTER STREET COLTS

-

ROAR -

Artist

Tom Kerr
MARK YOUR MAN

-

SLAGBURY ORIENT

-

ROAR
PHANTOM OF THE FOREST

-

RUSTFORD FOREST

-ROAR -

Artist

Jesus Blasco
THE MUDLARKS

-

MUDLARKS

-

ROAR
NIPPER -

BLACKPORT ROVERS

-

SCORE -

Artist

Solano Lopez
LORD RUMSEY'S ROVERS

-

RUMESEY'S ROVERS

-

SCORE
DANNY DEEDS DIARY 1979 -
TEXT STORY DAY BY DAY
Also in Issue 1
Do you know - Quizz
Stories Of The Soccer Clubs - Arsenal
Gallery Of Stars - Gordon Banks,

Henry Hall, Dick Krzywicki and George Best
Teams Of The Week - Aberdeen & Everton
No humour strips have appeard yet.
No.2 SEPTEMBER 26TH 1970
The Free Gift was another set of Football Taps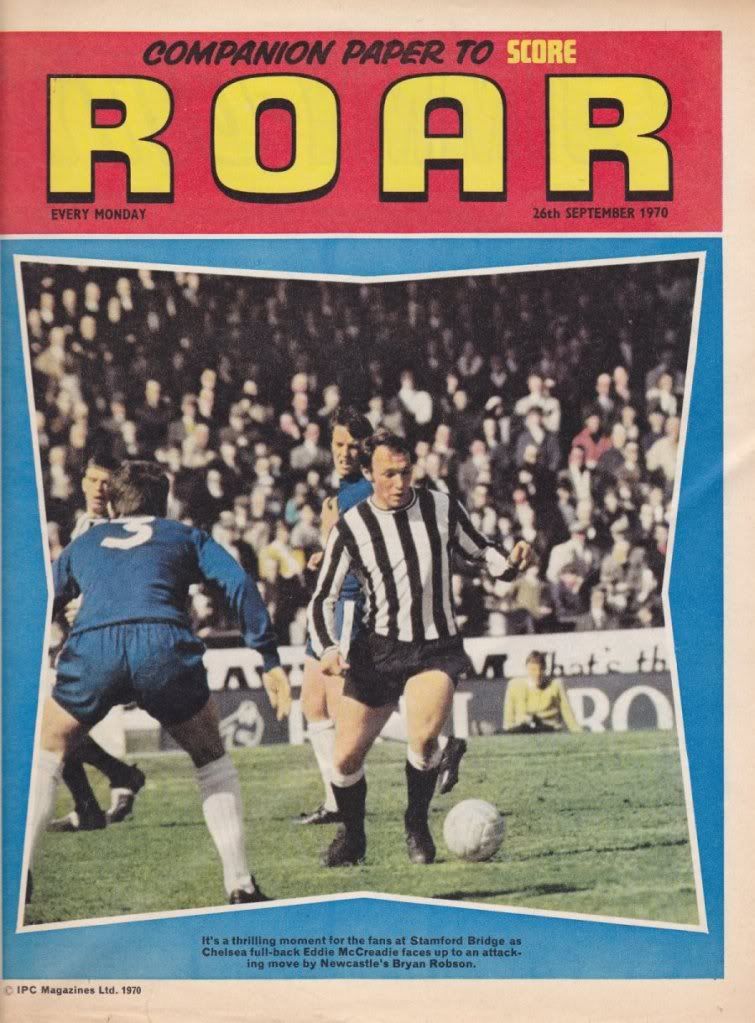 No.3 OCTOBER 3rd 1970
Another set of Football League Tabs in this issue.
No.4 OCTOBER 10th 1970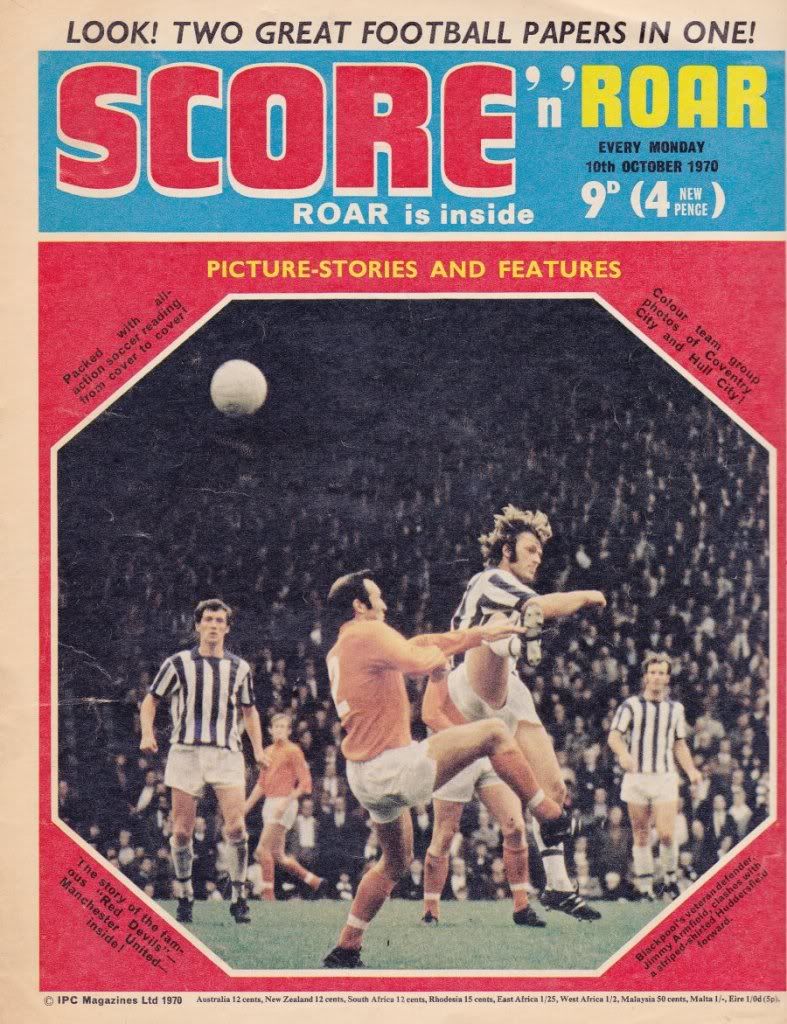 No.4 The first Issue with 4 New Pence on the cover.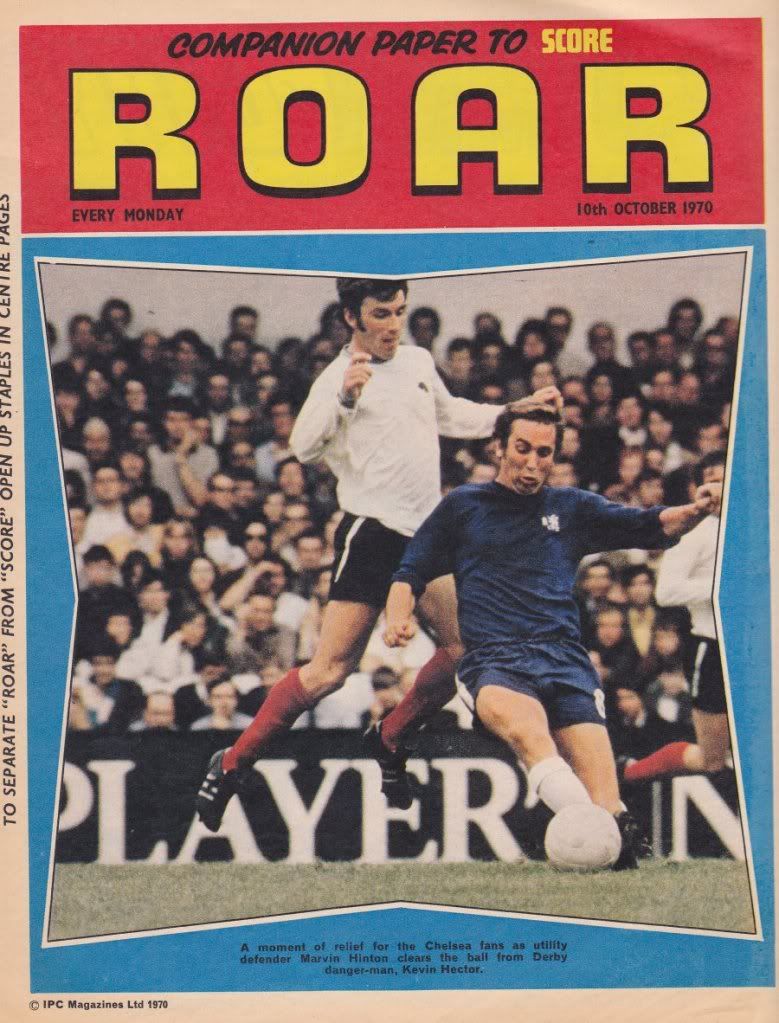 No.5 OCTOBER 17th 1970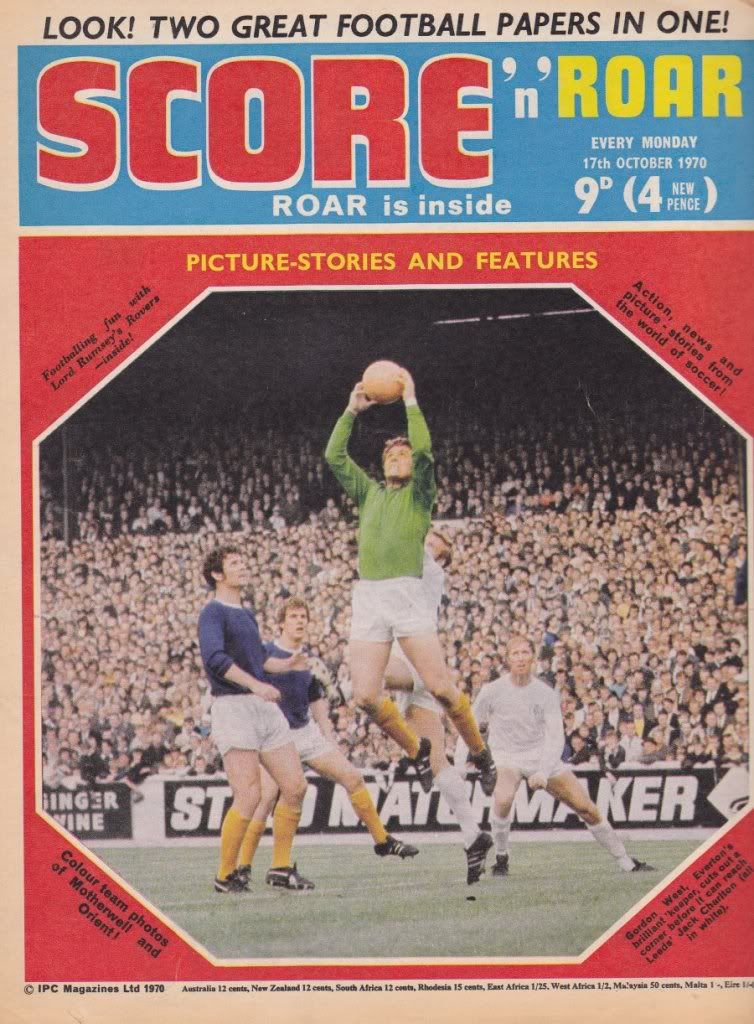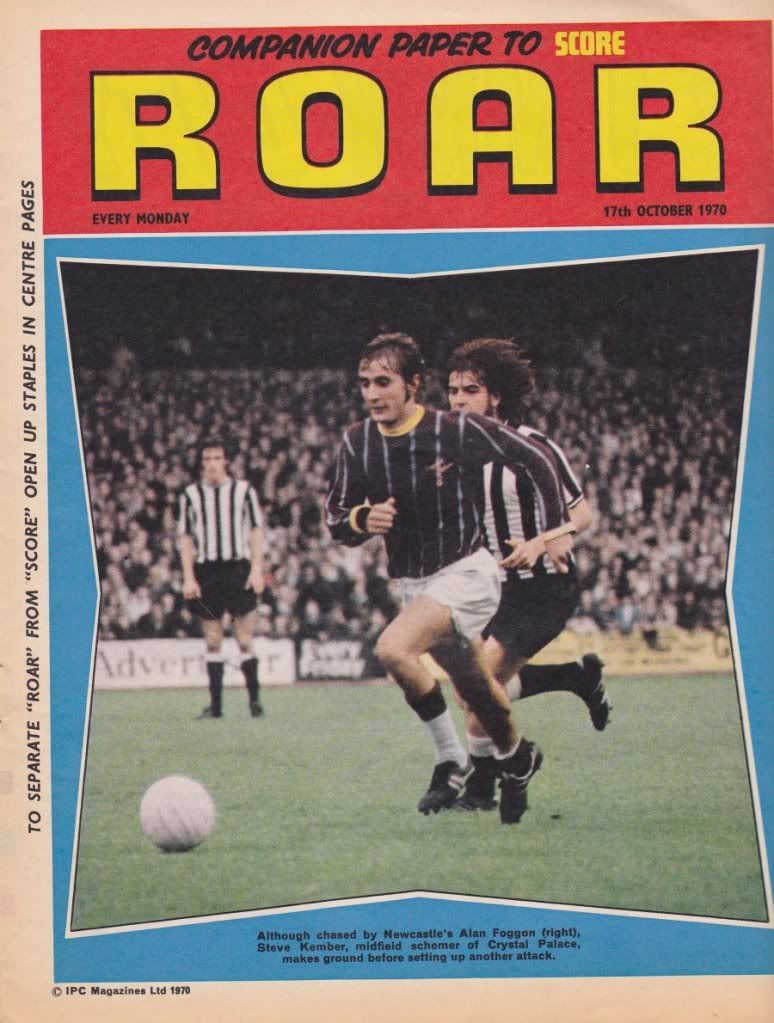 No.6 OCTOBER 24th 1970
No.7 OCTOBER 31st 1970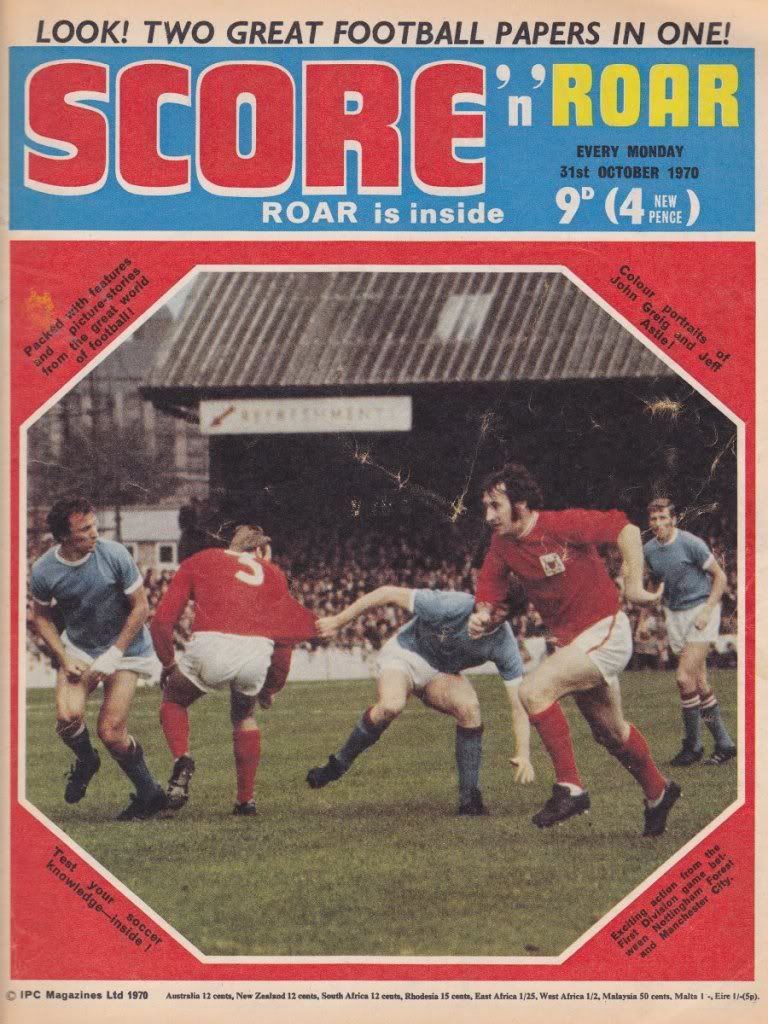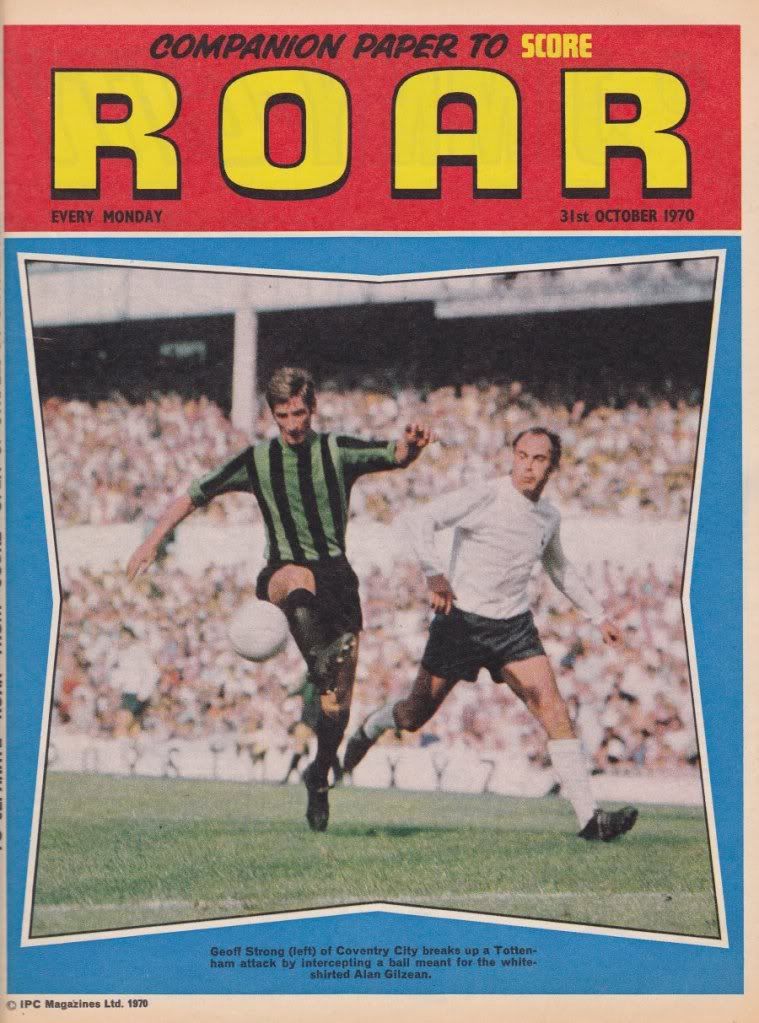 No.8 NOVEMBER 7th 1970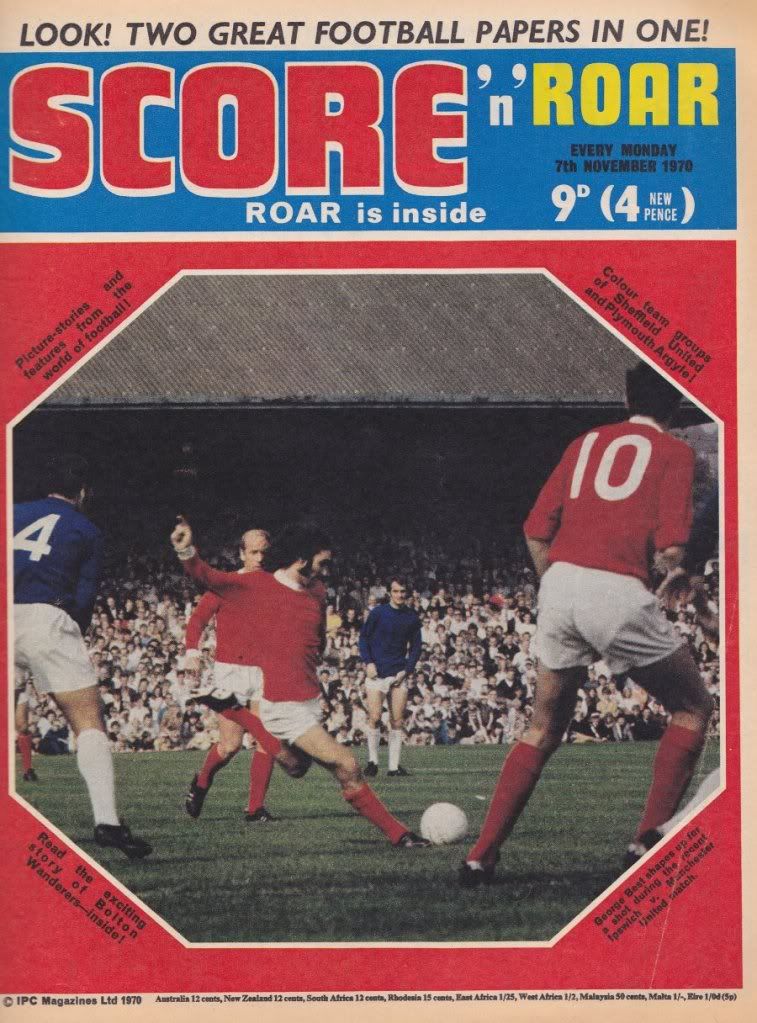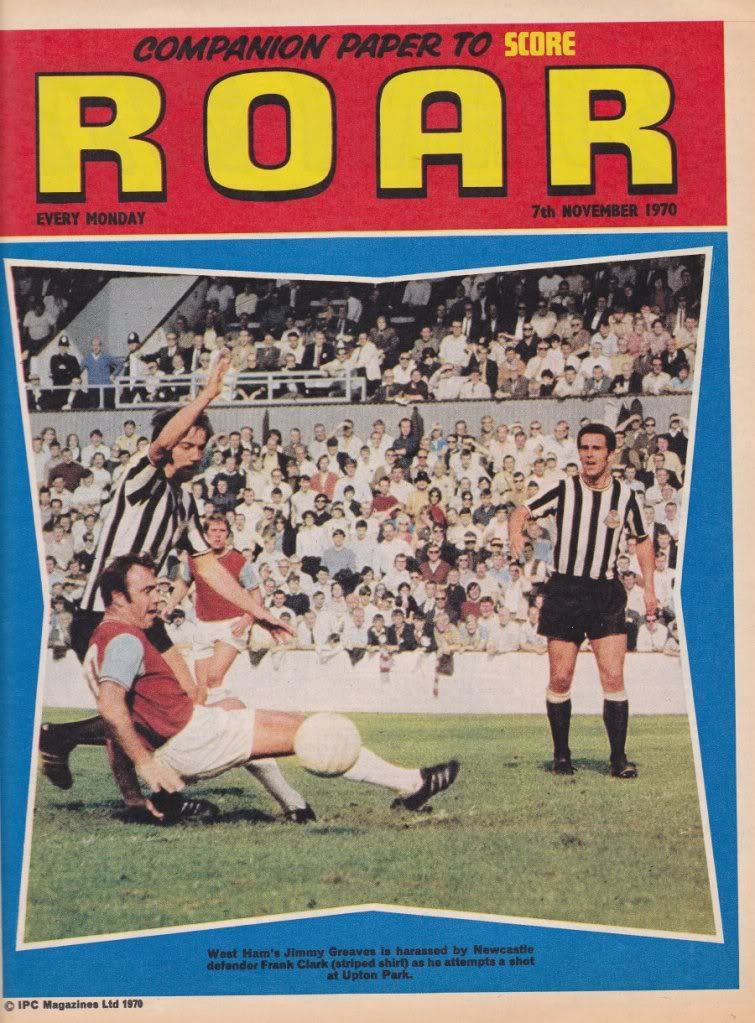 Score 'n' Roars First Ad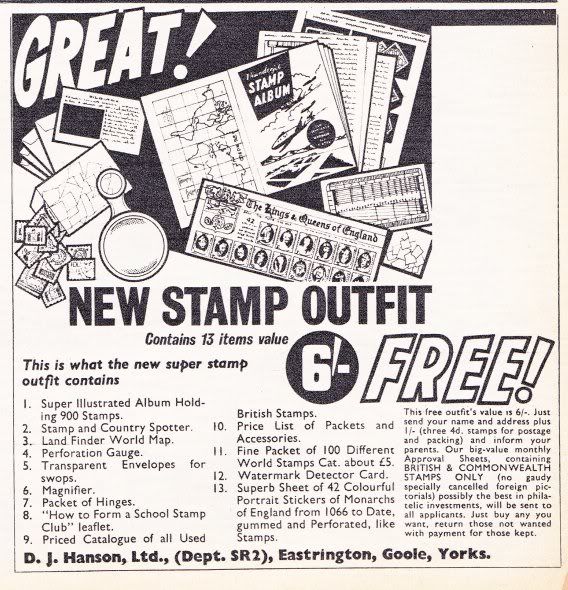 No.9 NOVEMBER 14th 1970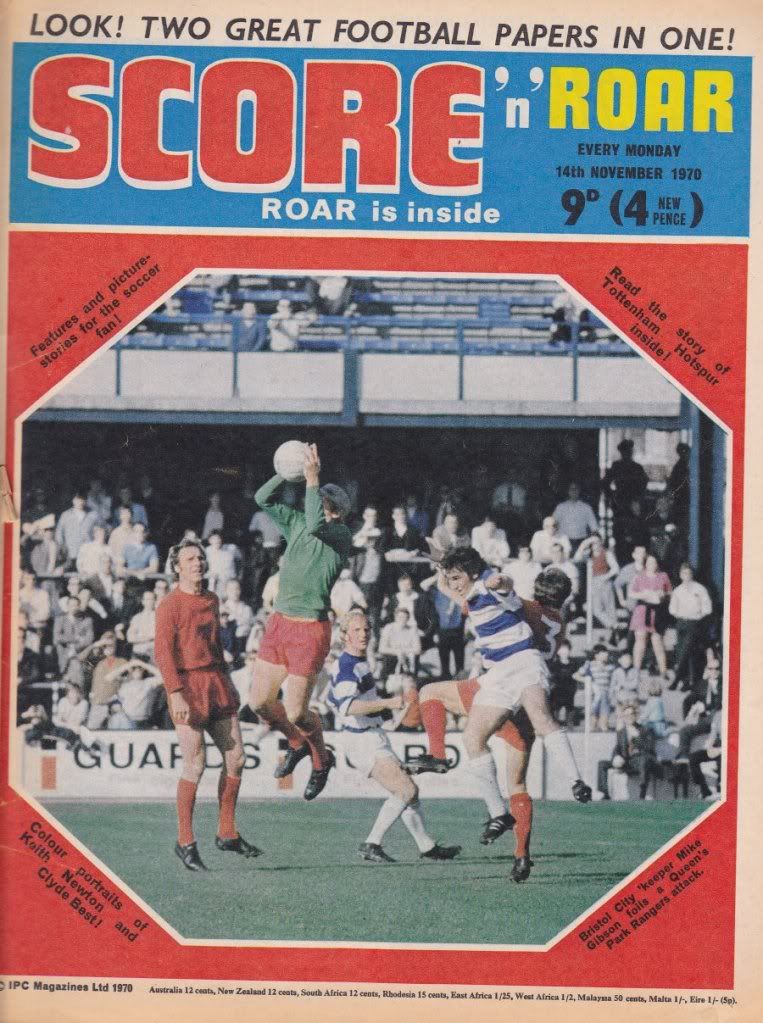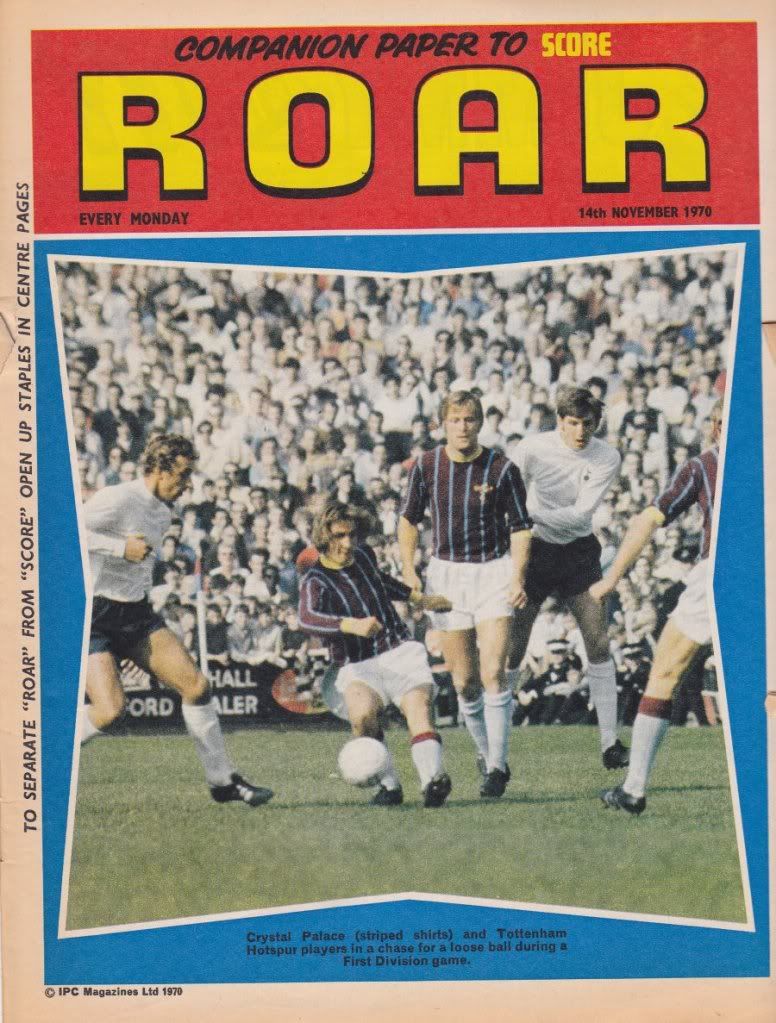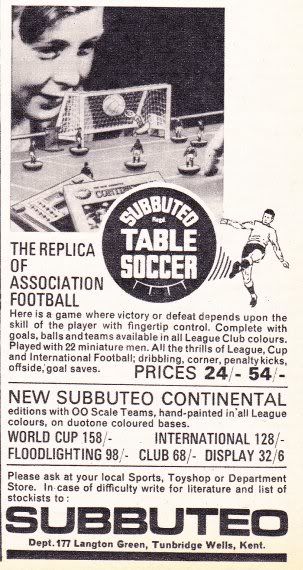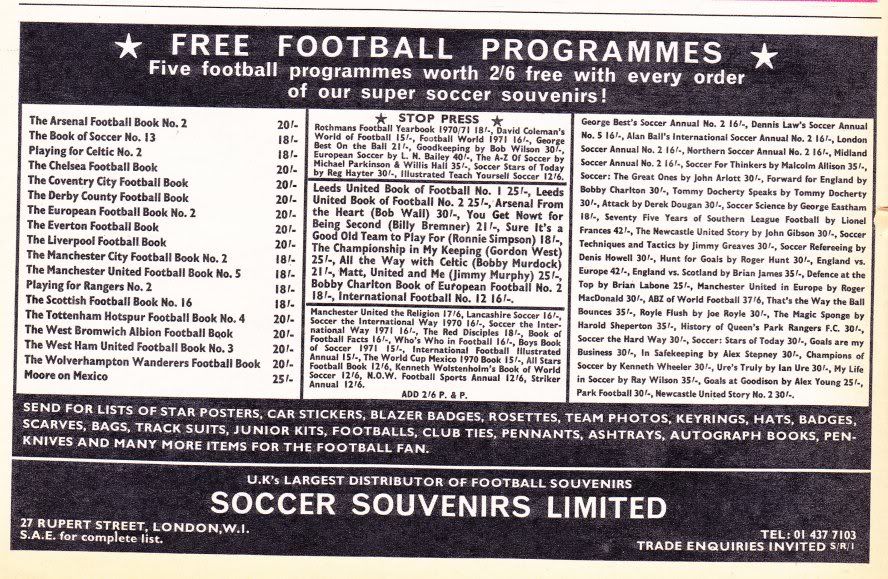 No.10 NOVEMBER 21st 1970